Have a safe and happy holiday everyone! I couldn't find a pumpkin, so this little onion gets his 15 minutes of fame.   Martin and I aren't dressing up this year, so a photo of last year's costume will have to suffice.   The Care Bear Stare!  
We've been on the road for six months now. Six months! In a way it doesn't seem nearly that long, but after reviewing the 5,000 photos we've taken so far, I realized just how much we've done and how fortunate we've been. It has truly been an amazing trip. And we're just halfway through!   [...]
So, what do you think this white, waxy thing is? A candle? A temple offering? Soap, perhaps?   Nay, this is how we buy our yoghurt here in Nepal. Most stores sell them, although I don't want to know where they get them from. The yoghurt (or curd, as it's known here) is served in [...]
We just spent the week working on our projects, which gives us the right to celebrate this Friday in a way that simply has not been possible since we begun our trip six months ago.   So, here's a Friday song for you other hard-working hard-workers out there. Keep it up!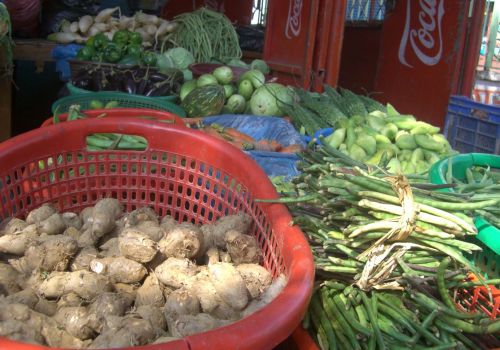 Grocery shopping may seem like a no-brainer but we've spent the last two days figuring out how the food store system works here. Fortunately our landlord was nice enough to have stocked our fridge with a few necessities, which got us through the worst of the confused time. We've learned some, but I've gotta admit – [...]
You've been begging (not really). You've been pleading (actually no one – other than my mom, hi mom! – has said a word). And it's finally here! The much anticipated (m-hm) video of our new Kathmandu apartment!   Enjoy. Sorry to keep you waiting (not really).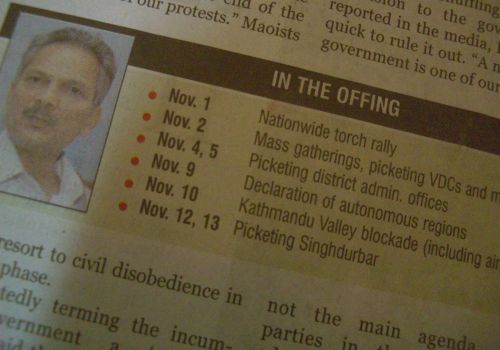 We're going to stay in Nepal for three months. For a stay that long, it definitely pays off to pay attention to not only the beautiful sights and treks around the country, but also to the local political situation. Not only do I find it interesting (I'm an international politics nerd) (Jaime: and big nerd [...]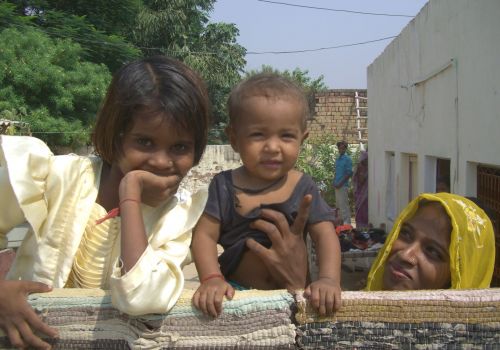 When we happened to travel from Agra to Delhi during a major Indian holiday. Our transportation options were quite slim: the government bus (12 or so hours) or a chartered taxi (costing far more money but only lasting 5 or so hours). We opted to treat ourselves to the taxi – the wise decision, it [...]
Martin just counted up all the photos we've taken on this trip so far. Care to guess how many we've taken?   To see the outrageous number and get a link to our Flickr account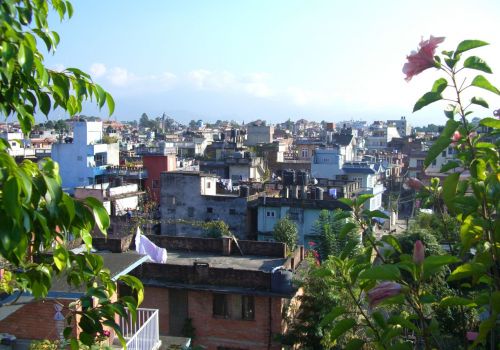 As Martin and I have both hit on in the last few posts, we're going to live in Kathmandu for three months. The bags have been unpacked, the fridge has been stocked with delicious food and we're working toward making this apartment a creative wonderland.   Well, that may be overstating things a bit, but [...]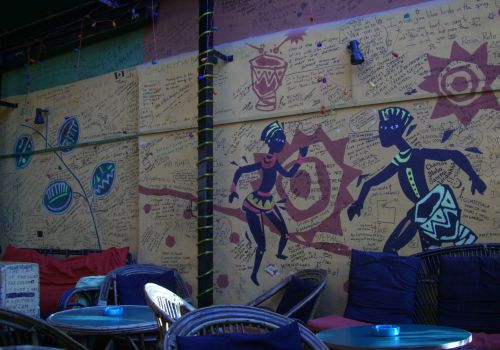 This is Sam's Bar in Kathmandu. The walls here are cluttered with random quotes and graffiti, and at first glance you'd think that there's nothing cool about that and that it has been done before. Well, look again at some of the stuff that's been written there.     Yep. Some guys rode a snowboard [...]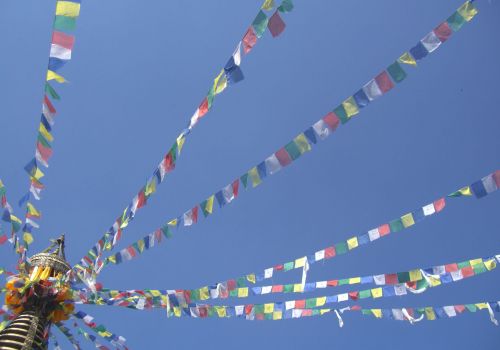 So we're going to stay in Kathmandu for a while. If you're one of our handful of faithful readers, please note that we'll keep updating the blog. The content won't be as travel-heavy for a while, it will focus on us finding our way in this crazy and wonderful city.   After our time here [...]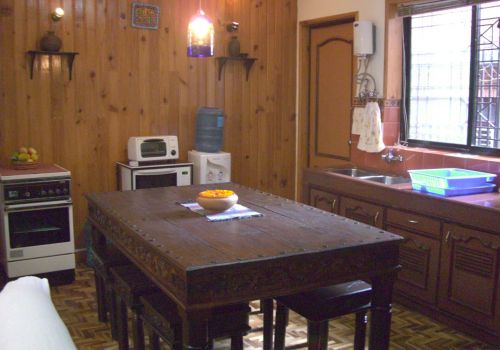 We're moving into a great two bedroom apartment today in Lazimpath, an area just north of Kathmandu city. We'll fill you in on the details tomorrow, but for now I wanted to put up a photo of what I'm most excited about – the kitchen.   Though it might sound fun, eating in restaurants for [...]
About Us

You know the saying, "to fly by the seat of your pants?" Well, that's been our philosophy for most of our adult lives – before and after meeting, falling in love and marrying. We're now taking that idea on an extended round-the-world trip. Follow us as we share the good, the bad and the downright nasty of life on the road.

Current Location:

Time on the Road

...where does a journey end? We're back in the states, feeling mobile and living in a mobile home. Stay tuned...

The Bandwagon

What People Are Pumped About

Archives